Why should your child attend a STEM or Robotics After-School Program?
STEM After-School Programs are an investment in your child's future. At our STEM learning center for example, we offer programs that teach children important skills in coding, robotics, digital animation, art, and digital content creation. Our classes are designed to be both educational and fun, giving children the opportunity to explore and develop their interests while learning new skills.
While some parents may feel that STEM based classes are expensive, it's important to consider the long-term benefits that STEM education can provide. In today's technology-driven world, having a strong foundation in STEM skills is crucial for future success in many careers. By attending a STEM class or program, children can develop these skills in a fun and engaging way that encourages creativity, critical thinking, and problem-solving.
Although the cost of STEM or robotics camps may seem high compared to traditional daycare or after-school classes, the value that these camps provide is definitely worth the investment. For example, at Techie Factory, our camps offer expert instruction, access to specialized STEM equipment and materials, and a curriculum that is designed to engage and challenge children. We offer niche themes such as Bloxels Game Design, Esports, Drone Coding, Lego Robotics, VEX robotics, Roblox coding, Digital animation, and Youtube content creation, which are not commonly found elsewhere. These themes provide children with an opportunity to explore and learn new skills that they may not have access to elsewhere.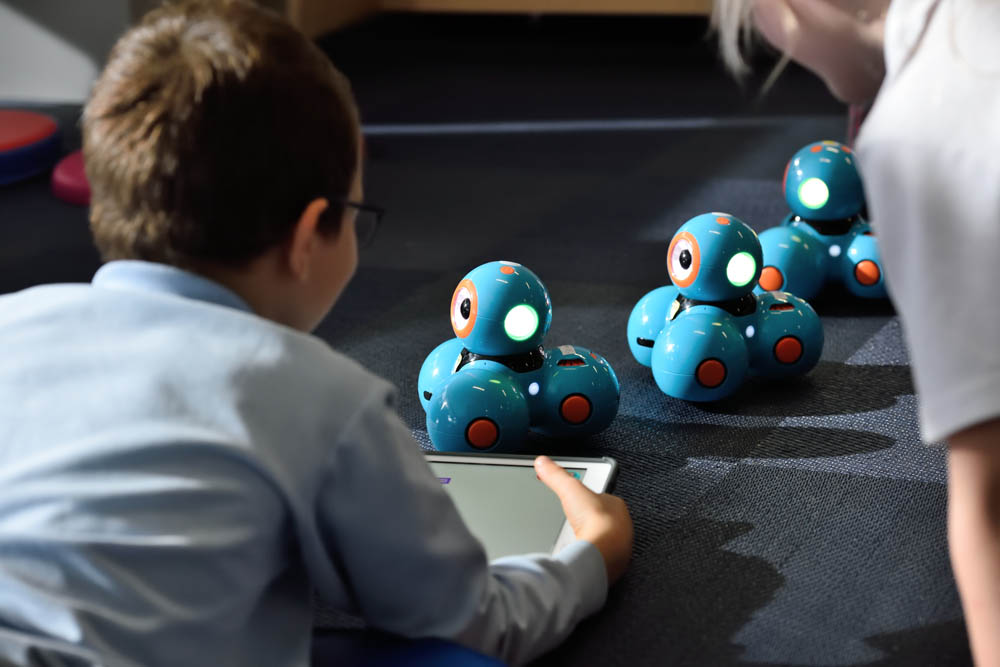 Additionally, parents can save money by utilizing the childcare tax credit, which takes into account afterschool program spending. This tax credit can help offset the cost of our classes, making them more affordable for families.
When it comes to STEM educational programs, there are a lot of options available in Frisco, TX. While traditional daycare programs may be cheaper and more convenient to attend, there are several reasons why a robotics, STEM, coding, STEAM, or digital art program may be a better choice.
Specialized themes such as robotics, STEM, coding, STEAM, and digital content after-school programs provide children with the opportunity to learn and develop new technology skills that a traditional daycare fails to provide. These skills can be highly beneficial for your child's future and success in school, college and propel them well into the future, as many jobs now require proficiency in technology and other STEM fields. 
Another strong reason for choose a STEM or STEAM course is that technology themes such as robotics, coding, and digital art etc., often offer amazing hands-on experiences that allow children to engage with technology in a meaningful way. Rather than simply using technology for entertainment purposes, children can learn how to create and build with technology, encouraging critical thinking and problem-solving skills. By attending a STEM program that focuses on these areas, children can gain a valuable head start in their education and career development. Through these programs, kids also learn how to use technology safely and to improve their knowledge and skills instead of just wasting countless hours browsing TikTok, Youtube or other social media sites.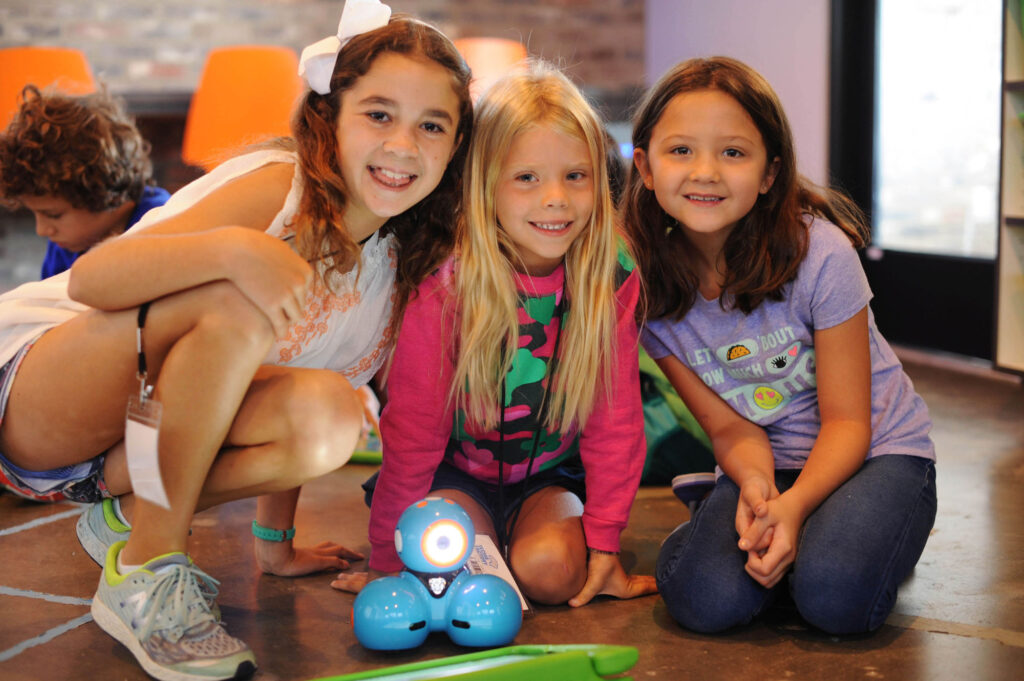 Niche STEM programs often offer unique and specialized curriculum that can't be found in traditional daycare facilities. These classes involve a lot of creative curriculum development, instruction and execution. These programs can provide children with the opportunity to explore and develop their techie interests in a more focused and intensive way in the future. Balancing a STEM camp with some kind of SPORTS activity during the school year provides the dual benefits of keeping your child's brain and body active. So check out our afterschool program schedule at www.techiefactory.com/frisco/home to be hosted at Richwoods Academy, Frisco that provides specialized daycare and sports activities as well.
STEM Accredited* Robotics, STEM, or Digital Art classes offer students the potential for long-term benefits, such as access to mentorship, scholarship opportunities, and connections with industry professionals. These opportunities can be highly valuable for children who are interested in pursuing careers in technology and other STEM fields.
Traditional daycare facilities provide a mostly predictable schedule and standard homework assistance for your children. However, a Robotics, STEM or Game Design STEM program can provide unique and valuable experiences that offer amazing learning benefits for your child. By focusing on technology and specific STEM fields, children can gain valuable skills, engage with technology in a meaningful way. They can broaden their interests, and potentially access long-term opportunities to STEM education and a subsequent path to a STEM-enabled future. By providing your children with the opportunity to develop important STEM skills in a fun and engaging way, like the ones we offer at Techie Factory, you are giving them a valuable advantage in life. Surely that is worth the price tag associated with a well curated STEM camp. With the potential for tax savings and the unique and specialized nature of our camps, we encourage parents to consider the benefits that our STEM summer camps can provide. 
For more information about our STEM, Robotics & Multi-sport camps and classes, visit our Summer Camp Schedule. Checkout our parent testimonials, feedback and student videos at www.techiefactory.com/frisco/home, to view for yourself the positive experiences and amazing outcomes of our past students and families.